ICT50220 Diploma of Information Technology
| | |
| --- | --- |
| | Duration: Self Paced (24 months) |
| | |
| --- | --- |
| | Total Units: 20 units (6 core & 14 electives) |
ICT50220 Diploma of Information Technology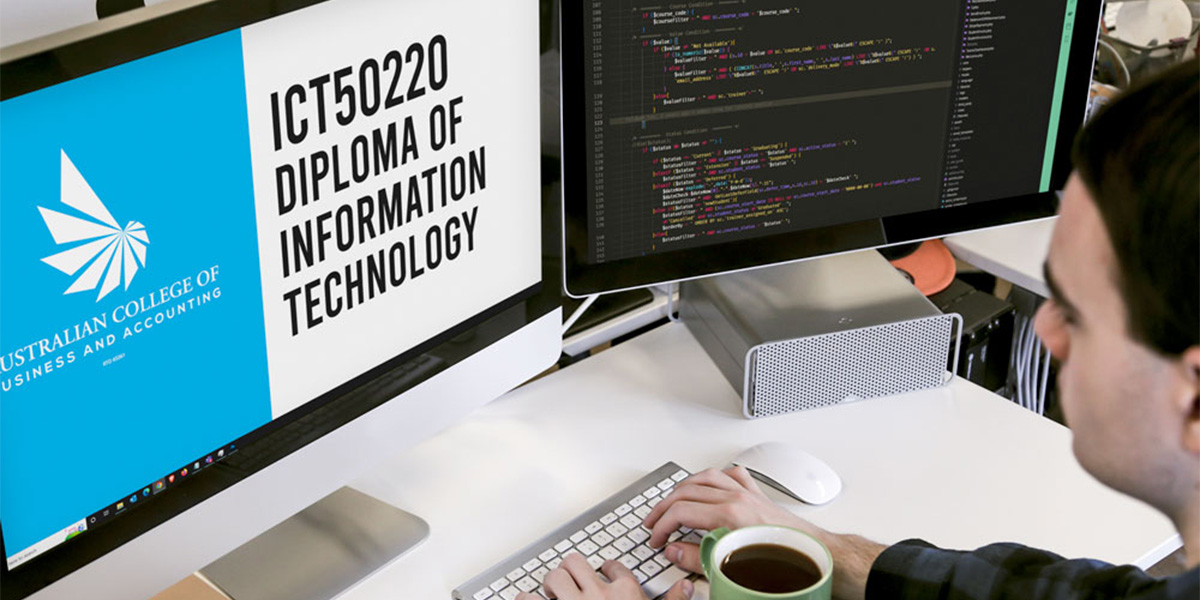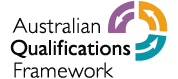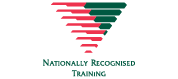 Enrol today risk-free!
If you decide that this course isn't the right fit, you'll receive a 100% refund if you withdraw within the first 14 days.
COURSE DESCRIPTION


ICT50220 Diploma of Information Technology
Technology is everywhere. The world is shifting from paper to digital and even the most common of items now have a purposeful technical element, from cars to microwaves. Innovative ideas are springing up in every corner of the globe, making our lives easier and opening up never before thought possibilities that drive us towards a more convenient world.
With the increase in development of information technology and systems, the demand for professionals specialised in ICT technologies is ever on the rise.
The ICT50220 Diploma of Information Technology provides a hands-on introduction to all things ICT. You will learn how to manage systems, databases, and applications often used within many industries. By the end of the course, you will be able to qualify as a skilled technician, systems administrator, or even general support manager developing high-level design innovation.
Upfront Payment
ICT50220 Diploma of Information Technology
ONE TIME PAYMENT:
$1499
CONTACT OUR FRIENDLY SUPPORT TEAM ON
1300 511 455 TO FIND OUT MORE!
Outright Payment
ICT50220 Diploma of Information Technology
TOTAL PRICE: $2200| TOTAL PAYMENTS: 41 Weeks | DEPOSIT: $150 + first weekly payment
CONTACT OUR FRIENDLY SUPPORT TEAM ON
1300 511 455 TO FIND OUT MORE!
We Believe
there is no reason for any online nationally recognised qualification to cost thousands of dollars!
Our learning material and learning management system is designed with you in mind, ensuring an easy learning journey.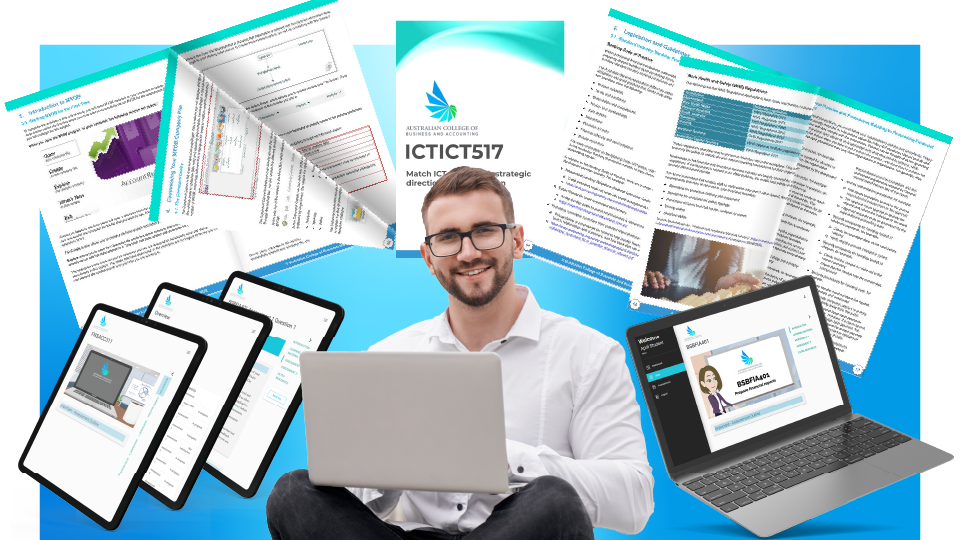 COURSE OVERVIEW

ICT50220 Diploma of Information Technology
COURSE DESCRIPTION
This qualification reflects the role of individuals in a variety of information and communications technology (ICT) roles who have established specialised skills in a technical ICT function.
Individuals in these roles carry out moderately complex tasks in a specialist field, working independently, as part of a team or leading a deliverable with others. They may apply their skills across a wide range of industries, business functions and departments, or as a business owner (sole trader/contractor). The skills required for these roles may include, but are not restricted to front end web development including designing dynamic and complex websites, user experience solutions and documents using extensible mark-up languages.
WHAT YOU WILL LEARN
This qualification allows learners to understand a broad range of vital skills needed in the ICT industry. When studying this qualification, you will learn how to:
Produce basic client-side script
Lead and facilitate a team
Design UX experiences
Implement and use web services
Creating dynamic website and developing complex web pages
Create web-based programs
JOB OUTCOMES
Potential job role outcomes/titles may include:
Web Designer
Front End Web Developer
Web Analyst
FAST ASSESSMENT TURNAROUND
At ACOBA, we pride ourselves on our fast assessment turnaround. We aim to have all assessments marked, with feedback, within 10 working days. This process facilitates individualised study plans and allows you to work at a pace that suits you!
ONLINE STUDY MODE
When you study with ACOBA, we will provide you with the following resources:
One-on-one trainer support
Online Learner Dashboard
Training products and learning support materials
NATIONALLY RECOGNISED QUALIFICATION
All of our qualifications are nationally recognised on the Australian Qualifications Framework (AQF) from Certificate III to Diploma level.
Each ACOBA trainer is Bachelor qualified with years of practical experience, both in the ICT industry and as educators. Our trainers are ready to provide you with the one-on-one support you need!
For more information on ICT50220 Diploma of Information Technology www.myskills.gov.au
DEDICATED TRAINERS AND AFTER HOURS SUPPORT
At ACOBA, you will be supported by a dedicated trainer. All of our trainers have extensive industry experience, allowing them to support you in your learning journey and provide guidance as you enter the workforce. Administrative support is available after hours.
Please Note: Holders of Subclass 500 visas and visas that with an expiration date on or before the expected course completed date are ineligible to study with ACOBA. Any application to enrol by any holder of a Subclass 500 visa or a visa with a conflicting expiration date will not be accepted and subject to a $199 administration fee.
Enrol today risk-free!
If you decide that this course isn't the right fit, you'll receive a 100% refund if you withdraw within the first 14 days.
Reviews
Detailed Rating
| | | |
| --- | --- | --- |
| Stars 5 | | 0 |
| Stars 4 | | 0 |
| Stars 3 | | 0 |
| Stars 2 | | 0 |
| Stars 1 | | 0 |
| | |
| --- | --- |
| | Duration: Self Paced (24 months) |
| | |
| --- | --- |
| | Total Units: 20 units (6 core & 14 electives) |